Breast Augmentation – Breast Enhancement – Breast Enlargement Sacramento, California
Breast augmentation – Breast enlargement – Breast Enhancement specialist Shahriar Mabourakh, MD, is a board certified plastic surgeon with over 25 years of experience in surgery. Yale University trained, Dr. Mabourakh completed his Plastic Surgery training at University of California Davis Medical center in Sacramento. Dr. Mabourakh's interest in art and extra ordinary surgical techniques directed him to the field of plastic surgery, where his attention to details and surgical skills can be easily seen in the final result.
A member of the American Society of Plastic Surgeons (ASPS), Dr. Mabourakh is certified by The American Board of Plastic Surgery (ABPS). He is an active member of numerous local and national societies. Attending these meetings and with continued medical education Dr. Mabourakh has been able to stay at the forefront of plastic and cosmetic surgery.
Breast Augmentation is the most common requested procedure in our office. We are dedicated to helping you achieve your aesthetic goals. If you are interested in breast augmentation – breast enlargement, you will find our office very inviting and the staff very knowledgeable. Dr. Mabourakh will discuss the procedure with you in length and through the use of implant sizers and chest measurement help you decide on the right implant for you. We offer the choice of both silicone implants and saline implants.
It is important that the breasts are augmented in a manner that flatters the rest of your figure. Choosing the right implant is crucial to producing natural-looking results.
Breast augmentation or "augmentation mammaplasty," is a surgical procedure used to enhance the appearance of breasts, by insertion of Silicone or saline implants. Dr. Mabourakh approaches breast enlargement with the rest of a patient's body in mind. Different types, shape, and profile of implants are available. Including Mentor and Allergan (formerly Inamed). Silicone implants and saline implants can be used based on your preference. We also offer minimal incision surgery.
During your consultation, you and Dr. Mabourakh will determine which breast implants best suit your body, there are many different profiles of implants available today.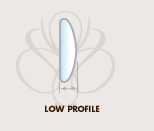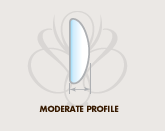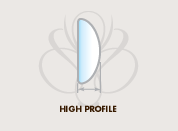 Before and after photos of Dr. Mabourakh's past breast augmentation patients, display the impressive results that he is capable of producing for you. Feel free to read patient testimonials as well!
Ideal Candidates
Women who typically request to have breast augmentation with Dr. Mabourakh are those who are looking to:
Gain volume that they lack or have lost, due to underdevelopment, pregnancy, age, or weight loss
Create better symmetry between their breasts
Reconstruct one or both breasts following a previous breast surgery
It is also important that you are physically and emotionally healthy and have realistic surgical expectations.
Come See Us Today
If you are considering coming to Sacramento area for your breast augmentation surgery, Dr. Mabourakh offers two locations in the greater Sacramento area. If you would like to schedule an appointment at our Folsom plastic surgery practice please call (916) 984-8585, and for our office in Stockton, (209) 464-5656. You may also fill out our online contact form to request a consultation at either location.