What Are My Breast Augmentation Options?
Implant Type
SILICONE OR SALINE
Patients have the option of either saline or silicone implants. Saline implants are filled with a sterile saline solution that is safely absorbed by the body if the rare incidence of rupture occurs. They have the advantage of requiring only small incisions since they are inserted into the breasts prior to being filled. This also allows Dr. Mabourakh to adjust the volume during surgery to ensure symmetry. Silicone implants feel and appear more natural than saline implants. They are also less likely to rupture, and they do not have the rippling effect that sometimes occurs with saline implants in patients who have thin skin. The new cohesive silicone implants are also less likely to ripple or wrinkle, and in the unlikely case that they rupture, the silicone gel will not leak out of the silicone shell.
SHAPE, WIDTH, AND PROFILE
Implant shape, width, and profile will determine how natural your breasts appear. The implant profile will determine how far your breasts will project. Implants also vary in width, which is an important consideration depending on your natural chest width and existing breast volume. An implant that is fitted to your natural chest width will provide the most natural-looking results. Anatomically shaped implants place higher volume behind the areola and taper toward the top of the breast, which also leads to natural-looking results.
Implant Placement
Your breast implants can be placed below the pectoral muscle, partially beneath the muscle, or above the muscle. Placement below the muscle often appears more natural since the muscle puts some pressure on the upper pole of the implant and provides more soft tissue coverage. Placement over the muscle can be used for women who have ample breast tissue to cover the implant so that it appears natural. This placement may also be recommended when the patient has slight sagging but does not want a breast lift.
Incision Location
The most common incision options are the inframammary incision and the periareolar incision. The inframammary incision is beneath the breasts following the crease. It is often used to accommodate larger implants and silicone implants. The periareolar incision is made around the areola. Both options provide minimal scarring that is not noticeable over time.
Model
We can't wait to hear from you
We are now offering virtual consultations.
Call today 916-984-8585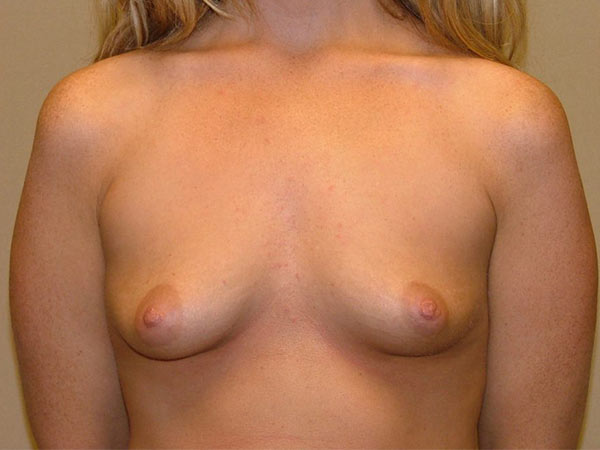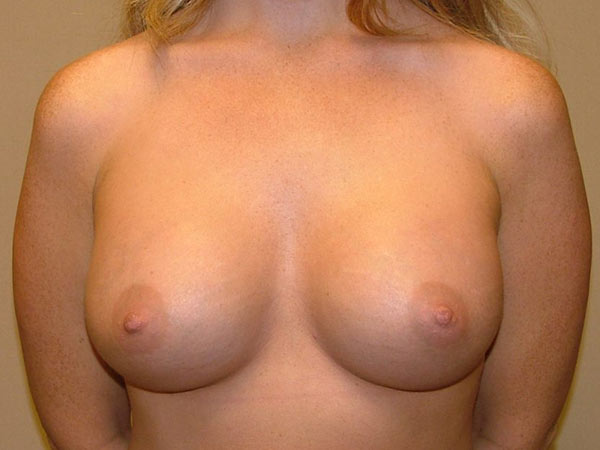 Breast Augmentation Before & After
*Results of surgery will vary from individual to individual
Photo Gallery
---
Best Doctor I could of chosen!!! Its taken me 15yrs to pull this trigger and when I did I couldn't of chosen anyone better. As nervous as I was the staff made me feel comfortable 100%, then when I got to meet Dr. Mabourakh it was even better. He wasn't pushy, very honest and extremely helpful in helping me get the look I've wanted all these years. I can honestly say, I'm extremely happy with how everything turned out and I look fantastic just like he promised me!
– Mother of 4
Read Reviews
Larger, Fuller Breasts
Patients who desire significant enhancement with a round shape and prominent cleavage can opt for larger implants with a high profile. Dr. Mabourakh will help you choose the breast augmentation options that will keep you proportionate and meet your goals in the safest way possible.
Higher, Youthful Breasts
Since breast augmentation will only increase the size of the breasts, many women choose to have a breast lift along with this procedure. A breast lift requires an additional incision that will lift the nipples to a higher position while removing any sagging breast skin.
Natural-looking Breasts
Dr. Mabourakh can achieve a very natural-looking result that appears feminine and balanced with the rest of your anatomy. Anatomically shaped implants or implants placed under the muscle often provide the most natural-looking outcome. Any issues with breast asymmetry can also be corrected.
Pre-pregnancy Breasts
Pregnancy always impacts the size and shape of the breasts to some degree. Breast augmentation will restore volume loss and a youthful shape to the breasts so women can get their pre-pregnancy breasts back. Women who have significant sagging typically choose to have a breast lift along with this procedure.
Model
Recovery
Breast augmentation recovery time is about two weeks. Patients should arrange for someone to drive them home from surgery and assist them for the first 24 hours, as routine activities may be difficult. Bending and lifting are restricted to a minimum, and exercise is not permitted. Patients can resume regular exercise about six to eight weeks after surgery.
Scars
The incisions with breast augmentation are hidden at the line of pigmentation, as with the periareolar technique, or beneath the breast along the crease, as with the inframammary technique. A breast lift in combination with breast augmentation will require a vertical incision from below the areola to the breast crease. Scars will fade significantly over time.
Cost
The cost of breast augmentation will vary depending on the extent of the procedure and your surgical options. Dr. Mabourakh's office will provide you with a surgical quote for your surgery at your consultation.
Pain
General anesthesia is used during surgery, which will keep you pain-free. After surgery, some degree of discomfort is expected but can be minimized by prescribed pain medication.
Frequently Asked Questions
Am I an ideal candidate for breast augmentation?

Ideal candidates for breast augmentation are women over 18 years of age who are unhappy with the size or shape of their breasts. Breast reconstruction patients who need augmentation to one or both of the breasts are also typically candidates. Women who have significant sagging will benefit from a breast lift alone or in combination with breast augmentation depending on the results they desire.

What are the risks associated with breast augmentation?

The risks of breast augmentation are temporary or rare but include the following:

Anesthesia risks
Bleeding
Infection
Changes in nipple or breast sensation
Poor healing and scarring
Capsular contracture
Implant rupture or leakage
Fluid accumulation (seroma)
Implant wrinkling or rippling
Pain, which may persist
Possibility of revisional surgery

Will I need to get my implants replaced eventually?

Your implants may wear over time, descend as you age, or develop a complication. Many women decide to have their implants replaced after 10 years for one reason or another, which is why all patients should consider and plan for future revision surgery if the need arises.

Why should I choose Dr. Mabourakh for my breast augmentation?

Dr. Mabourakh has over 20 years of experience performing the breast augmentation procedure and is committed to achieving excellent results for his patients. He is board certified by The American Board of Plastic Surgery and The American Board of Surgery. He is also a member of the American Society of Plastic Surgeons and a fellow of The American College of Surgeons. Go to RealSelf.com to see how our many patients give us positive reviews.
---
Consultation
Choose between our in office or virtual consultation. If you're interested in learning more about one of our procedures, feel free to call
916.984.8585
or contact us for additional information.
---