Your Rhinoplasty Incision Options
Closed Rhinoplasty
The closed rhinoplasty approach is Dr. Mabourakh's preferred technique when correcting a nasal hump (also called dorsal hump). With closed rhinoplasty, all incisions are made within the nostrils so there is no visible scarring. Through these incisions, nasal concerns such as an enlarged hump, drooping or upturned tip, and a deviated septum can be addressed.
Open Rhinoplasty
As the preferred method when dealing with nasal tip deformities, open rhinoplasty is performed in more complex cases that require greater visualization of the underlying structures. For this technique, a small incision is made under the lower part of the columella (the strip of tissue separating the nostrils), allowing full exposure and the ability to completely correct any nasal abnormalities. This scar is very small, heals well, and is well hidden.
Model
We can't wait to hear from you
We are now offering virtual consultations.
Call today 916-984-8585
Folsom Plastic Surgery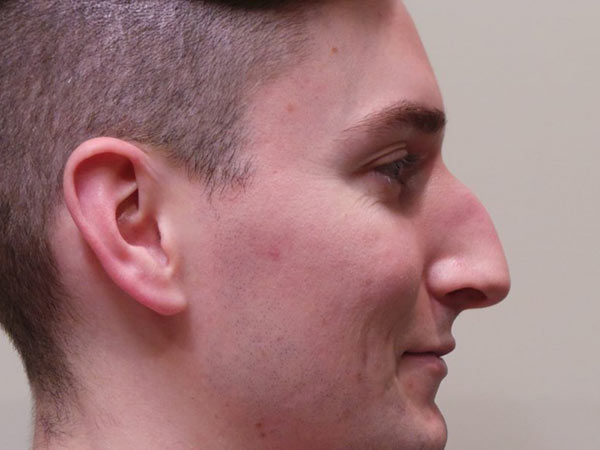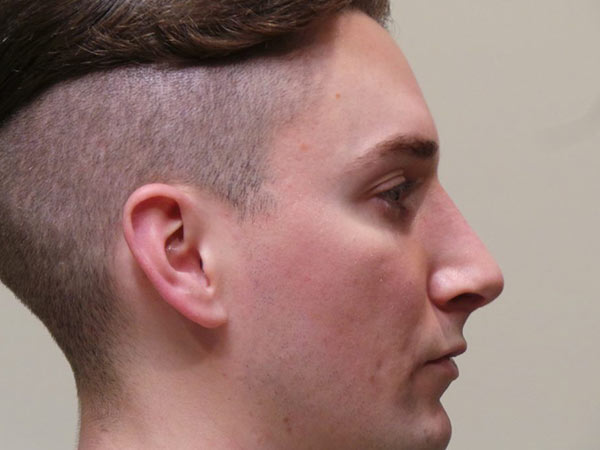 Rhinoplasty Patient Before & After
*Results of surgery will vary from individual to individual
Go To Gallery
---
Outstanding and professional care by Dr. Mabourakh and staff! I couldn't be more pleased and praise Dr. Mabourakh for all of his efforts! The staff and Dr. Mabourakh could not have been more attentive to my after care needs, especially nurse Heather, to which I was so grateful. Thank you for everything!
Read More
Reduction Of A Nasal Hump
Nasal humps are a common concern among rhinoplasty patients. A large hump can significantly alter the profile of the nose and can be detrimental to your self-esteem and confidence. Rhinoplasty allows Dr. Mabourakh to shave down the bone or cartilage to reveal a smoother profile.
Adjustment Of The Nasal Tip
Noses with drooping tips often appear overly long, whereas noses with upturned tips appear too small for the face. Rhinoplasty can rotate the nasal tip up so that the angle between the nose and the upper lip creates balance between the features. The size of the tip can also be changed to have a more balanced and natural look.
Narrowed Nostrils
Flared nostrils can make the nose appear wider and flatter than it is. By narrowing the nostrils, you can achieve a nasal appearance that is slimmer and more proportional.
Ease Of Breathing
A deviated septum can be caused by injury or a nasal deformity and results in one side of the nasal passage being larger than the other. While this may not seem important, a deviated septum can affect your ability to breathe properly. Rhinoplasty fixes this deviation and opens your airways.
Preparation
Dr. Mabourakh will give you pre-surgery instructions that should be followed closely to minimize the risk of complications. The instructions may include (but are not limited to):
Getting certain lab tests done
Quitting smoking for at least six weeks before and after surgery for a better recovery
Stopping or adjusting the dosage of certain medications and supplements that may thin the blood
Recovery
Rhinoplasty is performed as an outpatient procedure. You will need to have a driver present to take you home and stay with you for the first night. A splint is worn afterward to help the nose maintain its shape. Soft internal splints may also be used to stabilize the septum. Dr. Mabourakh does not use nasal packing, and you are able to breathe through your nose after surgery. During the initial days of your recovery, we recommend that you rest but don't stay in bed all day. Keep your head elevated, and you will be able to drive the next day provided you are off your pain medication. Ice application will help keep swelling down. Most patients experience a "stuffy" nose for several weeks. You should refrain from blowing your nose for one to two weeks to allow the tissues to heal. Most patients feel up to returning to work within three to five days but should avoid any strenuous activities for two to three weeks.
Cost
Several factors affect the cost of your rhinoplasty. Folsom Plastic Surgery fees include anesthesia costs, surgical fees, facility fees, and all follow-up care by Dr. Mabourakh. Rhinoplasty is performed in our fully accredited surgery center under the care of a board-certified anesthesiologist under general anesthesia or twilight sleep (monitored anesthesia care).
Pain
Post-operative bruising and swelling around the eyes are common. Unfortunately, What can affect my procedure? this bruising will get worse before it gets better. Most patients see the height of their bruising and swelling two to three days post-surgery. Cold compresses and prescribed pain medication can remedy any discomfort.
Frequently Asked Questions
What can I expect during this surgery?

Rhinoplasty is performed under general anesthesia or twilight sleep (monitored anesthesia care) depending on the extent of the surgery and your personal preference. Nasal reshaping will correct any deformities, and breathing problems can also be resolved at the same time.

When will I see my final results?

Results are permanent, but residual swelling may linger for up to a year. This minor swelling will resolve in time, so do not be concerned.

Am I a candidate for rhinoplasty?

Dissatisfaction with one's nasal appearance is one of the most common aesthetic concerns. Individuals who consider rhinoplasty are looking to change the size of their nose, alter the projection, remove a nasal hump, or narrow the nostrils. Candidates for rhinoplasty must be at least 16 years old with a fully developed nose. Individuals should be physically healthy non-smokers who are psychologically stable and have realistic expectations of their results.

What can affect my procedure?

Rhinoplasty is tailored to meet your needs. Several factors can affect the way your procedure is performed. These include the thickness of your skin and cartilage, the underlying structure of your nasal bones, and your age. Dr. Mabourakh takes all of these factors into consideration when tailoring your rhinoplasty procedure to you.

What are the potential risks and side effects of rhinoplasty?

Rhinoplasty is one of the most intricate forms of plastic surgery, and Dr. Mabourakh has years of extensive experience. That said, this procedure is a safe and effective way to reshape and enhance the nose. While rare, potential side effects are limited but may include:

Anesthesia risks
Infection
Bleeding
Changes in skin sensation
Perforation of the nasal septum
Difficulty breathing
Skin discoloration
---
Consultation
Choose between our in office or virtual consultation. If you're interested in learning more about one of our procedures, feel free to call
916.984.8585
or contact us for additional information.
---