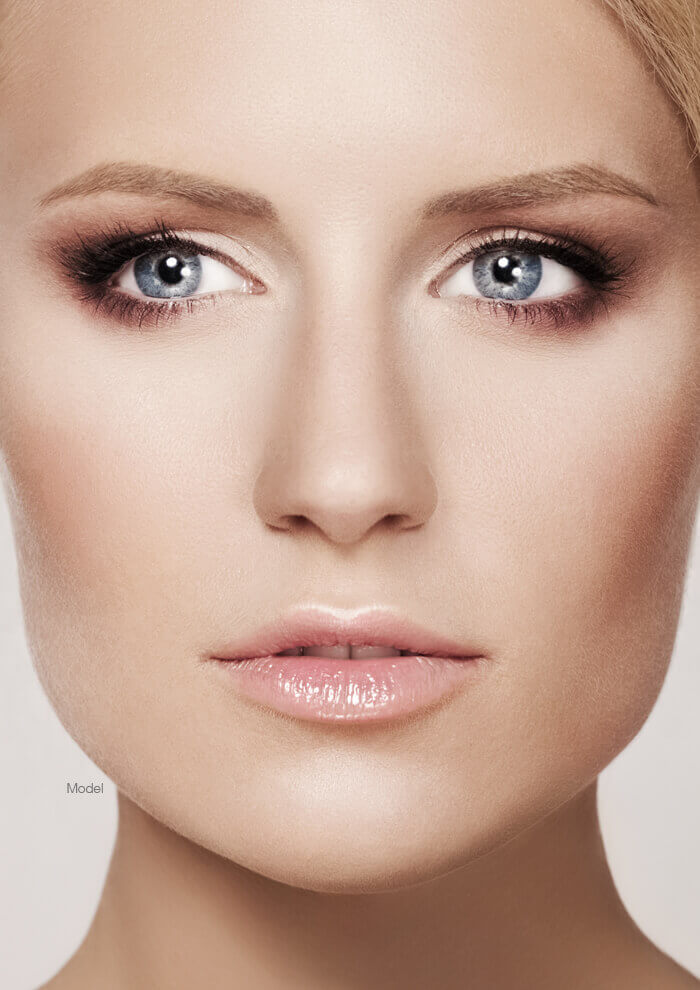 Nose Surgery
Popular among both men and women, rhinoplasty is a surgical procedure that reshapes and resizes the nose. Whether you have suffered trauma to the face or were born with a nose that you dislike, rhinoplasty can remedy nasal insecurities as well as breathing difficulties by correcting septal deviation (crookedness inside nose) and is one of the few procedures that has both aesthetic and reconstructive purposes.
Your Rhinoplasty Incision Options
Closed Rhinoplasty
The closed rhinoplasty approach is Dr. Mabourakh's preferred technique when correcting a nasal hump (also called dorsal hump). With closed rhinoplasty, all incisions are made within the nostrils so there is no visible scarring. Through these incisions, nasal concerns such as an enlarged hump, drooping or upturned tip, and a deviated septum can be addressed.
Open Rhinoplasty
As the preferred method when dealing with nasal tip deformities, open rhinoplasty is performed in more complex cases that require greater visualization of the underlying structures. For this technique, a small incision is made under the lower part of the columella (the strip of tissue separating the nostrils), allowing full exposure and the ability to completely correct any nasal abnormalities. This scar is very small, heals well, and is well hidden.

Preparation
Dr. Mabourakh will give you pre-surgery instructions that should be followed closely to minimize the risk of complications. The instructions may include (but are not limited to):
Getting certain lab tests done
Quitting smoking for at least six weeks before and after surgery for a better recovery
Stopping or adjusting the dosage of certain medications and supplements that may thin the blood
Recovery
Rhinoplasty is performed as an outpatient procedure. You will need to have a driver present to take you home and stay with you for the first night. A splint is worn afterward to help the nose maintain its shape. Soft internal splints may also be used to stabilize the septum. Dr. Mabourakh does not use nasal packing, and you are able to breathe through your nose after surgery. During the initial days of your recovery, we recommend that you rest but don't stay in bed all day. Keep your head elevated, and you will be able to drive the next day provided you are off your pain medication. Ice application will help keep swelling down. Most patients experience a "stuffy" nose for several weeks. You should refrain from blowing your nose for one to two weeks to allow the tissues to heal. Most patients feel up to returning to work within three to five days but should avoid any strenuous activities for two to three weeks.
Cost
Several factors affect the cost of your rhinoplasty. Folsom Plastic Surgery fees include anesthesia costs, surgical fees, facility fees, and all follow-up care by Dr. Mabourakh. Rhinoplasty is performed in our fully accredited surgery center under the care of a board-certified anesthesiologist under general anesthesia or twilight sleep (monitored anesthesia care).
Pain
Post-operative bruising and swelling around the eyes are common. Unfortunately, this bruising will get worse before it gets better. Most patients see the height of their bruising and swelling two to three days post-surgery. Cold compresses and prescribed pain medication can remedy any discomfort.
I am currently 5 days post op and I feel and look amazing. Dr. Mabourakh and his staff are awesome!! Dr. M is hands down the best!!
I loved the little touches like a warm recovery bed and a goodie bag to take home.

By far the BEST decision I have made by choosing Dr. Mabourakh and staff. Thank you!

Frequently Asked Questions