Your Fat Transfer Options
Transfer to Face
Harvested fat can be used to fill in "sunken" cheeks, laugh lines between the nose and mouth, tear troughs under the eyes, and thin lips. Any deep wrinkles, depressions, indentations, or facial scarring can also be minimized with fat transfer.
Transfer to Breasts
Fat transfer is an option for women who desire fuller, more voluptuous breasts without the need for implants. Women experience increased confidence, improved shape, and the ability to wear the clothing they want.
Transfer to Buttocks
Brazilian Butt Lift
Experience a rounder, fuller, and more defined derrière with fat transfer to the buttocks, or Brazilian Butt Lift. This procedure increases feminine curves and enhances confidence.
Model
We can't wait to hear from you
We are now offering virtual consultations.
Call today 916-984-8585
Dr. Mabourakh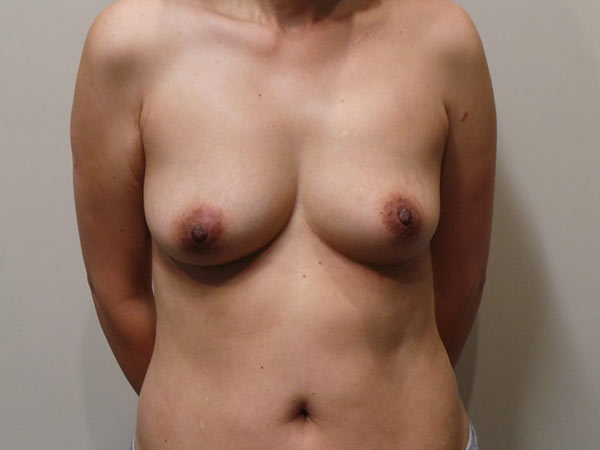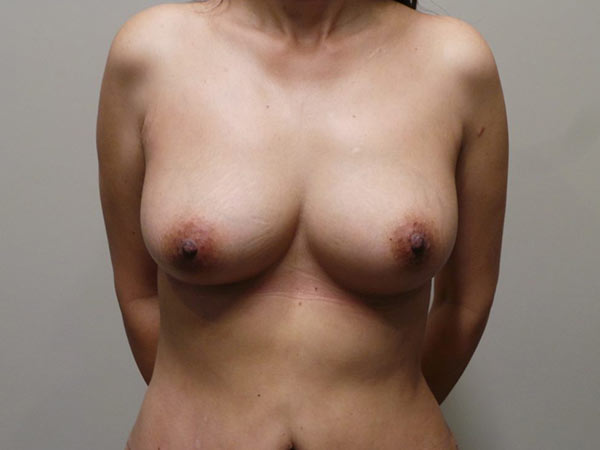 Fat Transfer Patient Before & After
*Results of surgery will vary from individual to individual
Photo Gallery
---
I am currently 5 days post op and I feel and look amazing. Dr. Mabourakh and his staff are awesome!! Dr. M is hands down the best!!
– J.C.
I loved the little touches like a warm recovery bed and a goodie bag to take home.
– M.D.
Read Reviews
Restored Facial Definition
Aging, environmental factors, and heredity all contribute to the loss of volume in your face. The natural fat in your face, especially in the cheeks and under the eyes, is what contributes to a youthful appearance. When that is lost, you may develop wrinkles and hollows that cause you to look older than you are or feel. Fat transfer restores facial fullness and results in smoother and more defined facial contours. It can also be used to enhance lip volume and smooth lip wrinkles for a plump, youthful pout.
Slimmer Contours
Fat transfer relies on donor fat from areas of the body such as the abdomen, back, thighs, knees, or hips. Remove fat from the areas you do not want it and use it to benefit the areas in which you do. Enjoy your tighter, slimmer contours.
Defined Silhouette
The combination of removing unwanted fat from the abdomen, hips, knees, or thighs and adding it to the breasts or buttocks can augment your entire frame and result in the desired "hourglass" silhouette.
Natural-Looking Results
Fat transfer provides the most natural-looking cosmetic results, whether you desire subtle touch-ups or noticeable augmentation. With fat transfer, many patients experience the increased confidence in their new body shape. Wear the clothing you've always wanted to wear but felt you couldn't.
Recovery
Recovery from your fat transfer will depend on the area of the body that was augmented. Fat transfer to the face will require less recovery than fat transfer to the buttocks. Overfilling is necessary for all fat transfer procedures to allow for fat absorption in the following weeks. This overfilling will result in swelling, bruising, and puffiness. The extent of your swelling will depend on the size and location of the treated area. Most patients who receive fat transfer to the face can resume their normal activities within a few days. Patients who receive fat transfer to the buttocks may need to take up to two weeks off before returning to their normal routines. In that time, patients should avoid sitting or putting any pressure on the buttocks.
Scars
Fat harvesting is performed through liposuction, which does result in a small amount of scarring. Dr. Mabourakh makes sure these scars are as inconspicuous as possible, and most scarring should fade with time. There will be no scarring at the injection sites.
Cost
The cost of your fat transfer procedure will depend on the number of areas being worked on as well as any preoperative visits, anesthesia fees, and surgical fees. Dr. Mabourakh and his staff will provide you with an accurate cost estimate during your consultation.
Pain
Following your fat transfer, you may experience discomfort at both the harvesting and injection sites. This pain is usually minor and can be remedied with oral pain medication. Swelling, bruising, and redness are normal with fat transfer and should start to dissipate within a few weeks; however, some swelling may last up to a couple of months.
Frequently Asked Questions
Am I a candidate for fat transfer?

Ideal candidates for fat transfer experience dissatisfaction with the lack of volume in some areas as well as the presence of excess, unwanted fat in other regions of the body. Candidates should be non-smoking individuals in good health and must have enough fat in the donor area to harvest.

What are the risks associated with fat transfer?

Although they are rare, complications with fat transfer are possible. These include:

Anesthesia complications
Bruising and swelling
Bleeding
Fat embolism
Infection
Asymmetry

How soon will I see my results?

The volumizing results from your fat transfer will be apparent immediately following procedure; however, final results may not show for a few months as swelling dissipates and some fat is absorbed.

What if I do not have enough fat to harvest?

Fat transfer relies on using your natural fat to augment the designated area of treatment. You will not be a candidate for autologous fat grafting if you do not have an adequate amount of fat to harvest. Dr. Mabourakh can identify your candidacy during your consultation and can suggest other cosmetic procedures if you are not.

Will I need repeated treatments?

While some patients experience long-lasting results with fat transfer, others find that they want to maintain more of the added fullness that disappeared within the first three to six months. If this is the case, repeated treatments can help to achieve the desired results.

Why should I choose Dr. Mabourakh for my fat transfer?

Dr. Mabourakh is certified by the American Board of Plastic Surgery and the American Board of Surgery. He has membership in the American Society of Plastic Surgeons and the American Society for Aesthetic Plastic Surgery and has been providing desirable results for over 20 years.
---
Consultation
Choose between our in office or virtual consultation. If you're interested in learning more about one of our procedures, feel free to call
916.984.8585
or contact us for additional information.
---