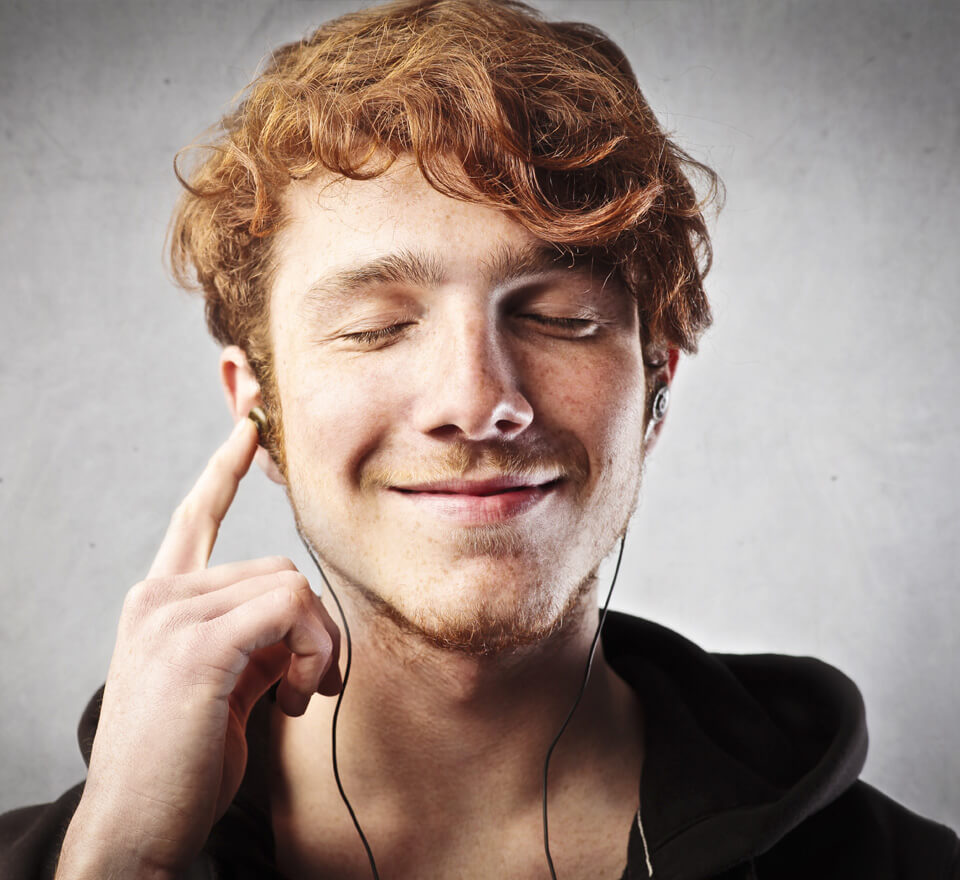 What Is Otoplasty?
Otoplasty is a safe, effective ear surgery that can set prominent ears back closer to the head. It can also reduce the size of large ears and correct ear deformities. 
This procedure can provide smaller, more natural-looking ears and help patients restore their confidence in their appearance.
What Can Ear Surgery Treat?
Protruding Ears
Protruding ears are generally angled forward and stick out from the head. This can make them appear larger and more prominent than desired.
An otoplasty technique known as ear pinning can reposition the ears to be flatter against your head. This procedure creates an overall more balanced appearance. 
Overly Large Ears
Some people have naturally large ears that are very noticeable and disrupt the harmony of their facial features. 
By reducing the size of the ears, otoplasty can help you achieve a more natural, pleasing ear size that can increase your self-confidence. 
Misshapen Ears 
Irregularities in the outer ear can occur due to genetics, injuries, and piercings. Misshapen ears can appear in the form of stretched or torn earlobes, a missing antihelical fold, pointed outer ears, or flattened or rolled outer ears.
Otoplasty surgery repairs and reshapes deformed ears and earlobes to help patients achieve ears that appear more natural.
Model
We can't wait to hear from you
Choose between our in office or virtual consultation.
Call today 916-984-8585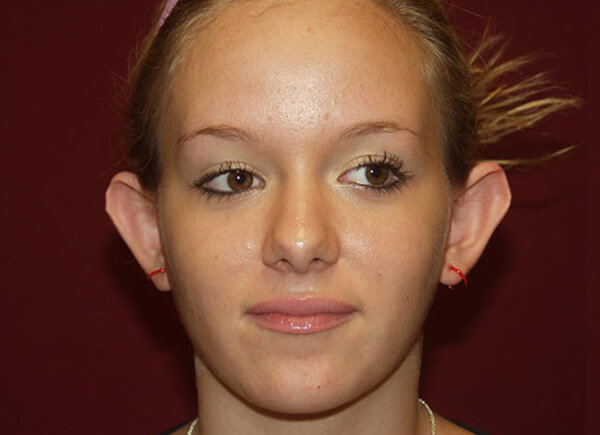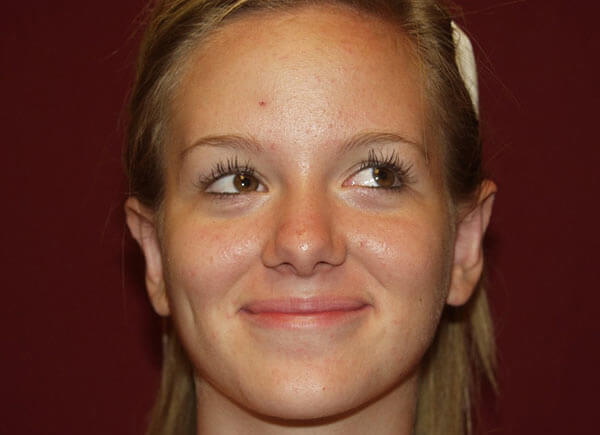 Otoplasty Before & After
*Results of surgery will vary from individual to individual
Photo Gallery
---
"The staff is phenomenal and made this the best possible experience!"
---
"We took our daughter on several consultations for her ears – it was a very important decision for our family and we are so happy we chose Dr. Mabourakh. My daughter loves her ears :)"
---
"Dr. Mabourakh is an artist and his staff is wonderful. Thank you!"
Read Reviews
What Is Involved in Otoplasty?
What Can I Expect From My Otoplasty Consultation?
During your otoplasty consultation, you and Dr. Mabourakh will discuss your goals for the procedure, and you will have the opportunity to ask any questions you may have. Dr. Mabourakh will also examine your ears and review your medical history to determine your candidacy for the procedure.
If you are confirmed as a candidate and wish to move forward, we will provide you with a pre-operative appointment and schedule your procedure.
What Kind of Anesthesia Is Used During Otoplasty?
Otoplasty surgery can be performed using either general or local anesthesia.
Teenagers and younger patients may wish to receive general anesthesia to be asleep for the duration of the procedure.
How Is Otoplasty Performed?
During ear pinning, Dr. Mabourakh makes a small incision along the back of the ear. He then sculpts the cartilage to reposition the ear toward the head. In some cases, a piece of cartilage may be removed. Non-removable stitches are used to secure the ears in their new position.
To correct overly large or misshapen ears, Dr. Mabourakh will remove and/or reshape the cartilage to achieve smaller, more natural-looking ears.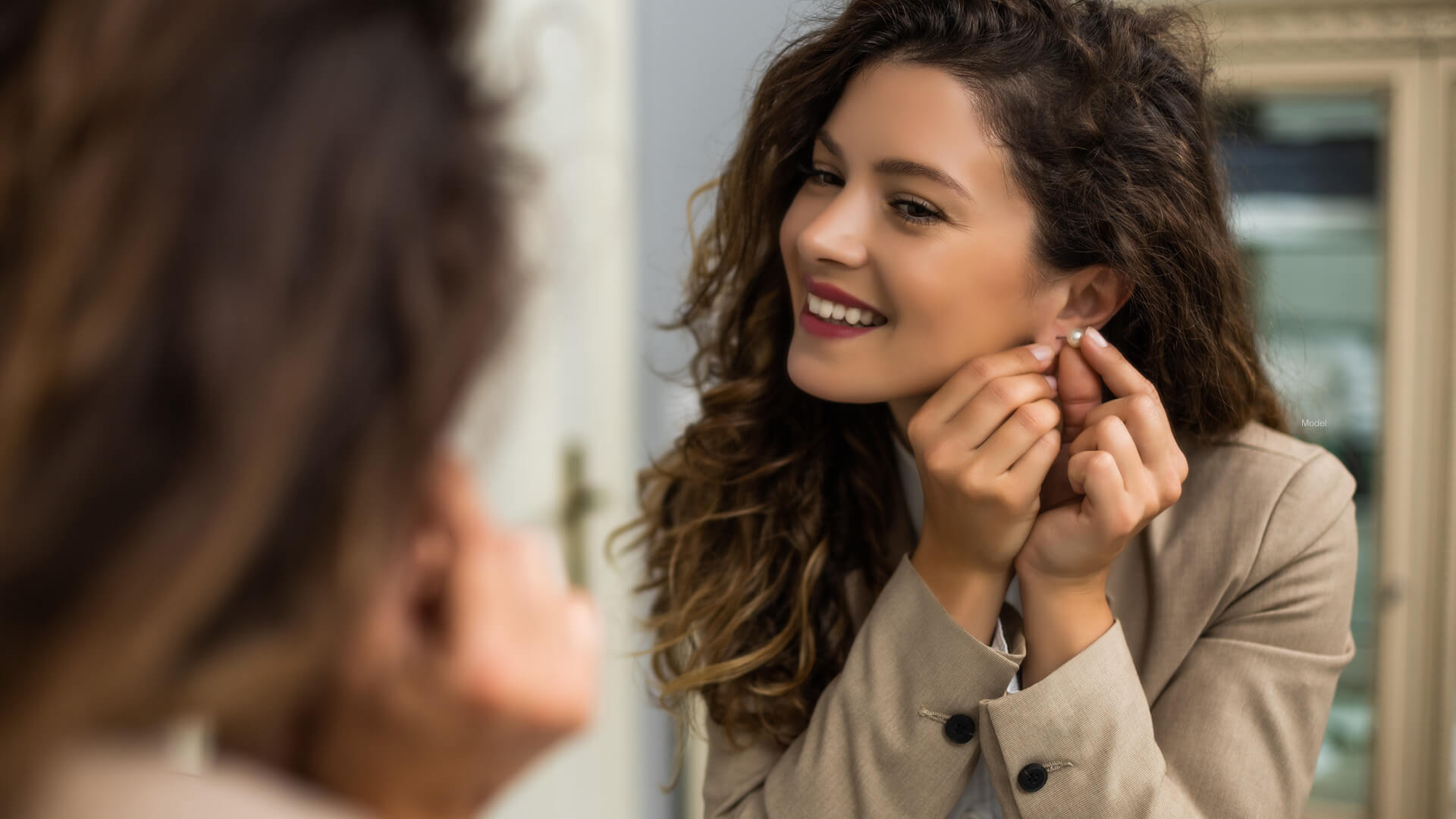 Model
What to Expect After Otoplasty
How Long Does It Take to Recover From Otoplasty?
After surgery, your head will be bandaged to protect the ears as they heal. Within a few days, this dressing can be replaced with a lighter headband.
Adult otoplasty patients can return to work after five days, and youths can return to school after seven days. Strenuous exercises and contact sports should be avoided for one to two months.
Will I Be in Pain After Otoplasty?
Patients may experience some pain and discomfort during recovery, but it is generally mild. Any discomfort can be managed with prescription or over-the-counter medication.
Will Ear Surgery Leave Noticeable Scars?
Since otoplasty uses very small, strategically placed incisions, scarring will be minimal and concealed by the contours of the ear. Scarring will also fade over time.
Will Otoplasty Affect My Hearing?
Otoplasty focuses on altering the size and shape of only the outer ear, so your inner ear and hearing will not be affected.
Frequently Asked Questions About Otoplasty
How much does otoplasty cost?

The cost of otoplasty depends on the amount of correction needed, the surgical techniques used, as well as the type of sedation for you. After your consultation with Dr. Mabourakh, we can provide you with the specific price of your ear surgery.

Am I a candidate for otoplasty in Sacramento?

You may be a candidate for otoplasty if you are unhappy with the size, shape, or protrusion of your ears. Otoplasty is most often performed on teenagers and adults.

Additionally, otoplasty candidates: 

Do not smoke 
Have realistic expectations of their results 
Are in generally good health

How long does otoplasty take to perform?

Otoplasty typically takes about one hour. However, the length of surgery will vary between patients depending on their goals.

Can my earlobes be repaired during otoplasty?

Dr. Mabourakh offers earlobe repair for men and women who suffer from torn or stretched earlobes. Whether your earlobes have been damaged from heavy earrings, an injury, or intentional gauging, Dr. Mabourakh can repair them.

Earlobe repair is a quick procedure performed using a local anesthetic, and it can be performed at the same time as other ear surgery techniques if needed.

Can I combine another facial plastic surgery with my otoplasty?

Adults with aging concerns may be interested in combining their otoplasty with one of the following facial rejuvenation procedures:

Those interested in adjusting other facial features can consider the following: 

If you are interested in combining facial procedures, please let Dr. Mabourakh know at your consultation. He will spend time discussing your wishes and goals to help achieve beautiful results that meet your expectations.

What are the risks of ear surgery?

With any plastic surgery procedure, risks are present. The risks of otoplasty include:

Scarring
Asymmetry
Anesthesia risks
Bleeding
Infection

When performed by a qualified, board-certified plastic surgeon such as Dr. Mabourakh, ear surgery is generally safe and these risks are reduced.
---
Consultation
Choose between our in office or virtual consultation. If you're interested in learning more about one of our procedures, feel free to call
916.984.8585
or contact us for additional information.
---