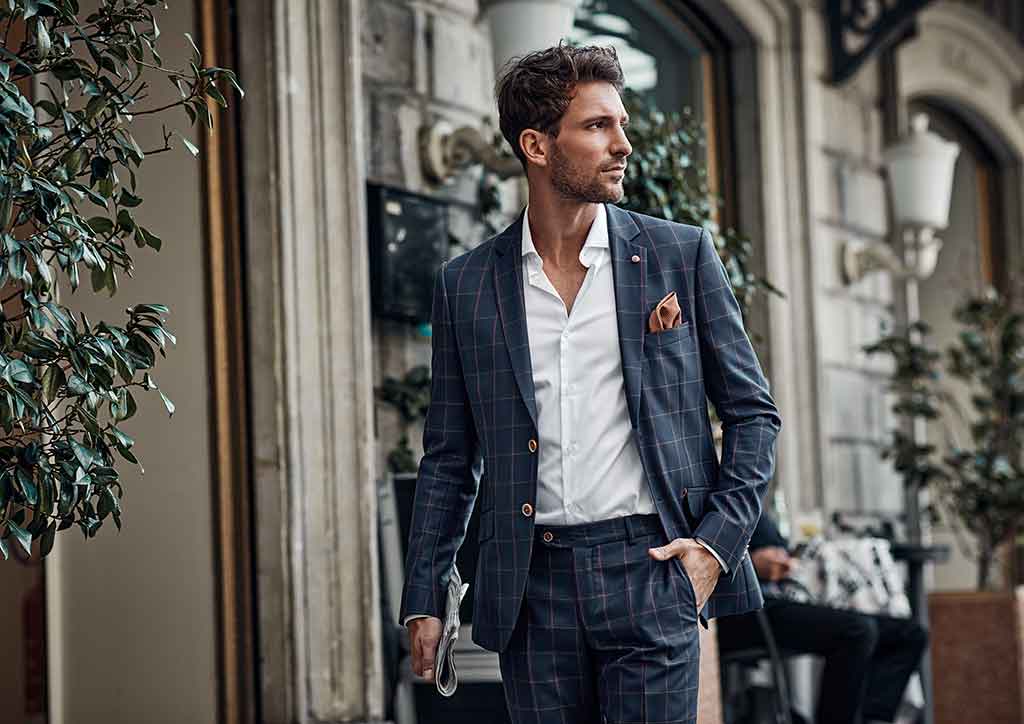 What Are the Benefits of Makeover Procedures for Men?
Healthier-Looking Skin
With age comes numerous aesthetic issues, including wrinkles and loose, sagging skin. These concerns often make men look older than they are and definitely older than they feel. However, plastic surgery procedures and treatments can help tighten the skin to allow men to have more toned and youthful skin. This helps to shave years off their faces and bodies while highlighting the rugged and masculine definition desired by many men.
More Fit and Defined Appearance
Throughout time, the ideal male form has not changed much. Men are expected to exude masculine strength, which means that they should have a defined appearance, including a sculpted chest and thin waistline. While diet and exercise can help lucky men achieve this appearance, many are unable to get the results they want, and it is not their fault. Pockets of stubborn subcutaneous fat can linger in the body, completely unresponsive to diet or exercise. This fat, as well as other aesthetic issues, can only be lessened with plastic surgery.
Increased Confidence
Many men feel self-conscious about the way they look. These men often hide their bodies and skin under clothing, hats, and sunglasses. But hiding your appearance is no way to live. Instead, after a male makeover procedure, men should feel more comfortable and confident in the way they look. Hopefully, no longer will they feel the need to hide themselves away; instead, they should be proud to show off their body and skin, whether at the beach, pool, or backyard.
Model
We can't wait to hear from you
We are now offering virtual consultations.
Call today 916-984-8585
What Male Plastic Surgery
Procedures and Combinations Are Offered?
Facial Procedures
Whether from age or biology, many men are frustrated with the aged appearance of their faces. Wrinkles and fine lines may make them look old and angry when they don't feel that way. Luckily, there are several facial surgery procedures that tighten and rejuvenate men's faces, including:
These procedures can be performed individually or combined to create a more balanced facial aesthetic.
Body Procedures
Genetics, lifestyle, and/or age can cause sagging skin and stubborn fat to develop in men, especially in the midsection and chest. However, body plastic surgery can help men achieve the trim and toned appearance they desire. These male surgical procedures include:
These procedures can be performed individually or combined to create more dynamic results.
Non-surgical Procedures
While surgical procedures give dynamic results, there are many non-surgical treatment alternatives available for qualifying patients. These non-surgical procedures include:
Non-surgical cosmetic procedures often cannot replicate the results provided by surgery.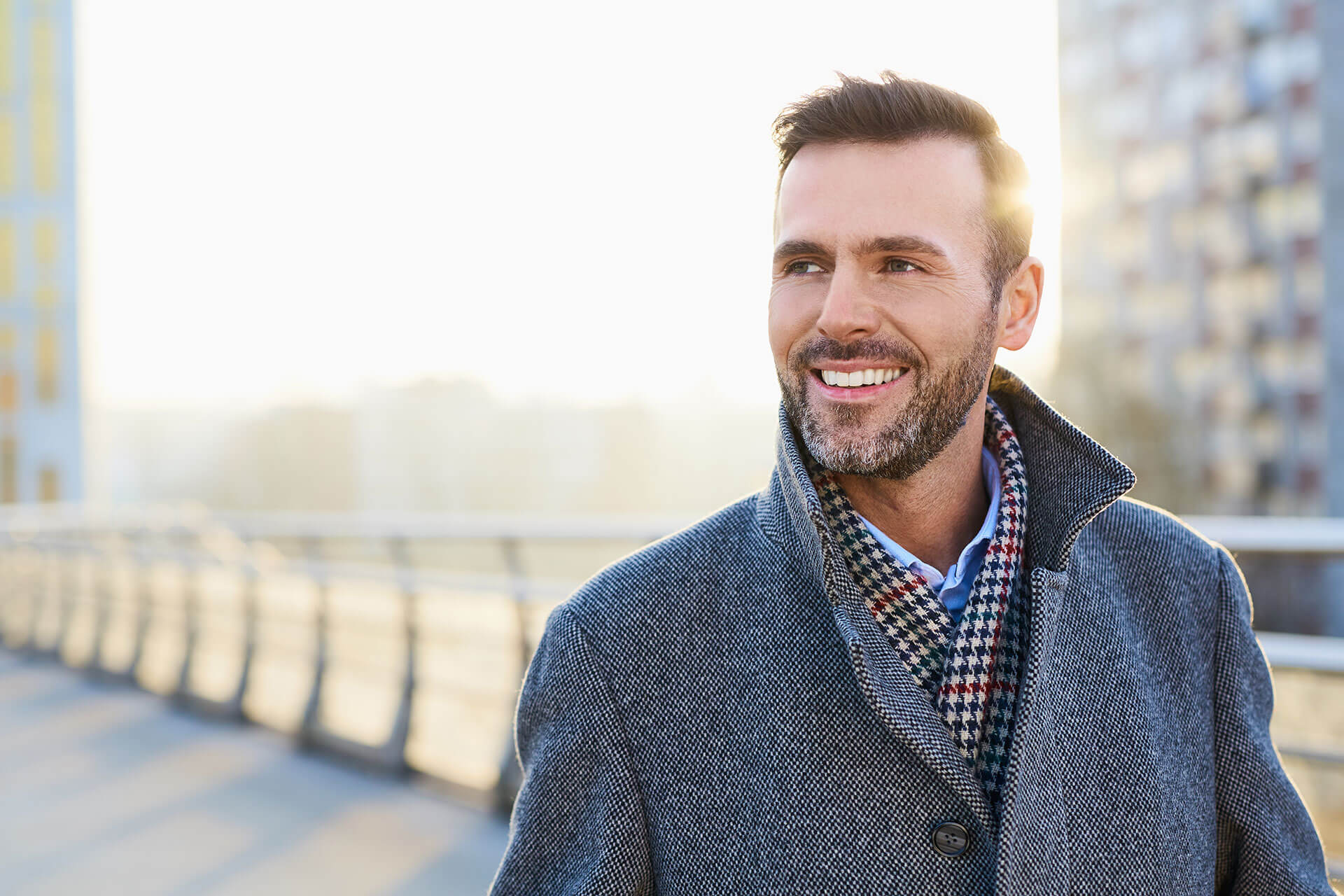 Model
Recovery
How Long Is Recovery After a Male Makeover?
Because there are several different surgeries and treatments offered for men, the specific recovery details and recovery time vary with each procedure. At your consultation, Dr. Mabourakh will give you a list of pre- and post-surgical and treatment directions.
Scars
Will I Have Scars After a Male Makeover?
If your makeover is surgical, then Dr. Mabourakh will need to make an incision(s), meaning that you will have some scarring. However, Dr. Mabourakh strives to make these incisions as small and discreet as possible. Scars will fade over time.
If you are having a non-surgical treatment performed, then you will not need to worry about any scars.
Cost
How Much Is Male Plastic Surgery?
The cost of your surgical or non-surgical treatment varies with each specific procedure and patient. Dr. Mabourakh will provide you with a detailed price sheet customized to your goals at your consultation.
Pain
Is Male Plastic Surgery Painful?
Because anesthesia is used, whether local anesthesia, twilight anesthesia, IV sedation, or complete general anesthesia, there should not be any pain during your procedure. You may experience some soreness and discomfort during your recovery, but prescribed or over-the-counter medication can be taken.
Frequently Asked Questions
Why should I choose Dr. Mabourakh for my male makeover?

Dr. Mabourakh is a board-certified plastic surgeon from the American Board of Plastic Surgeons and the American Board of Surgeons and has years of experience and expertise in various plastic surgery procedures and treatments. He takes pride in allowing his patients to have the appearance they've always wanted.

Schedule your consultation today to discuss your aesthetic goals and desires with Dr. Mabourakh.

What are the potential risks of makeover procedures for men at Folsom Plastic Surgery?

While some side-effects are normal with plastic surgery procedures and cosmetic treatments, such as swelling and bruising, other risks are possible. Though rare, these include:

Infections
Allergy to the anesthesia
Bleeding
Blood clots
Scarring

Will my results be permanent?

Depending on the type of procedure you have performed, your results can last anywhere from a few months to a few years. Some results are permanent, as long as you maintain a healthy lifestyle, which includes eating well and exercising regularly. Surgical procedures tend to have long-lasting results, while non-surgical treatments tend to last several months before needing maintenance treatments performed.

Can I combine procedures?

Yes! Combining procedures is often suggested, especially if you are looking for more dynamic and dramatic results. Combining procedures also will cut down on the overall cost and recovery time, since you will be having the procedures performed at the same time.

Am I a candidate for male makeover procedures in the Sacramento area?

If you are frustrated with any part of your aesthetic appearance and want to correct the way you look, then surgical or non-surgical procedures might be what you've been searching for. Schedule your consultation today so that you can discuss your concerns and goals with Dr. Mabourakh. It's important to understand that the way you've always wanted to look is not out of your reach.
---
Consultation
Choose between our in office or virtual consultation. If you're interested in learning more about one of our procedures, feel free to call
916.984.8585
or contact us for additional information.
---