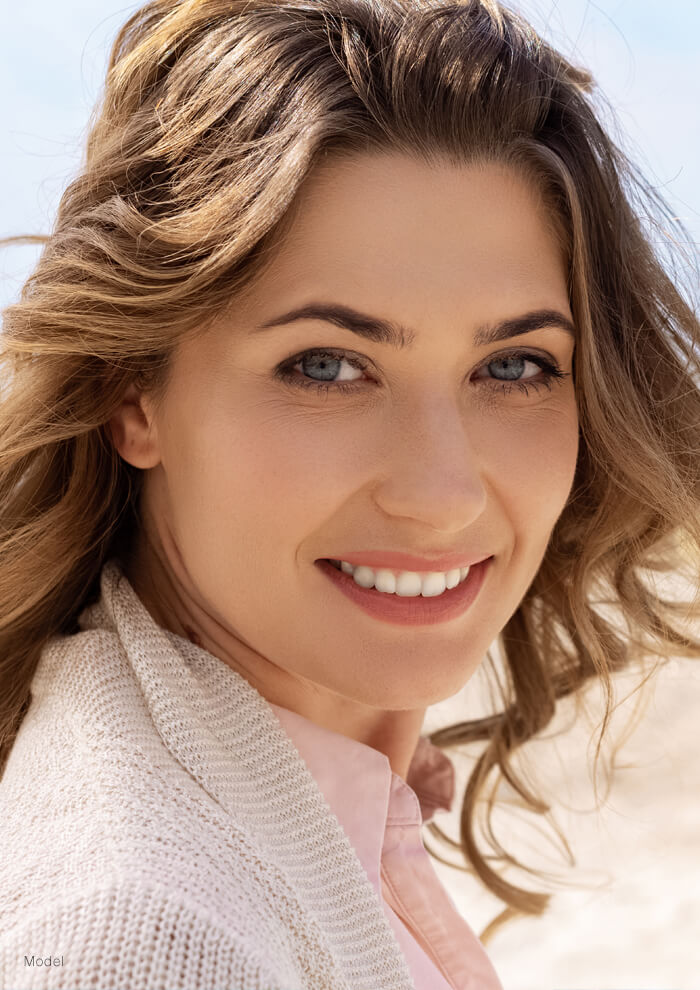 Eyelid Surgery
Loose skin and fatty tissue around the eyes can cause a person to look angry, tired, or older than they are. Certain factors, such as sun damage and the natural aging process, can also cause the eyes to develop wrinkles and fine lines.
Eyelid surgery, or blepharoplasty, can make a remarkable difference by alleviating features that lead to an exhausted and fatigued appearance.
What Are the Benefits of Eyelid Surgery?
Eliminates Fine Lines & Wrinkles
Facial imperfections, such as wrinkles, loose skin, and fine lines due to aging, sun damage, or improper skin care, can cause your eyes to look worn out. Eyelid surgery can address these facial blemishes by tightening the skin around the treated area to create a youthful and rejuvenated appearance.
Corrects Skin Sagging
Excess, droopy skin that has developed along the upper eyelid can interfere with your field of vision while also making you look tired. Eyelid surgery eliminates excess skin along the upper eyelids to correct vision impairment and produce an aesthetically pleasing look.
Reduces Tissue Puffiness
Many men and women who struggle with puffy, sagging eyelids feel self-conscious about their appearance. Eyelid surgery can improve your facial balance by reducing swelling and bags under the eyes while restoring beauty to your eyes to give you a boost in confidence.
What Should I Expect Before and During My Procedure?

Recovery
Following your eyelid surgery, swelling and bruising will occur around the eyes but should resolve after a few weeks. Applying a cold compress can minimize swelling around the treated area. When resting, make sure your head is elevated. Strenuous activities should be avoided for at least two weeks. You will be able to return to work one week after your procedure.
Scars
Incisions are usually made within the natural folds of your skin and will result in mild scarring. Any visible scarring can be easily hidden with makeup and will likely fade over time.
Cost
The cost of your eyelid surgery will vary depending on several factors, including anesthesia fees, incision techniques, and the extent of correction needed. Dr. Mabourakh will provide a more accurate estimate during your consultation.
Pain
You may experience moderate discomfort after your eyelid surgery. Dr. Mabourakh can prescribe medication to help minimize any pain.
For a second time THANK YOU for everything. You ladies are the BEST. Dr. M is the BEST! Thank you for being so kind and helpful.
So glad I chose Folsom Plastic Surgery. Love the results of my surgery. Everyone there made me feel so comfortable and relaxed. Thank you!
I truly appreciate each and every one of you!



The staff was so kind and friendly especially my pre-operative and recovery nurses!


Dr. M and his staff are amazing!! I love my results.


Thank you for everything!!! I promise I will refer all my friends and family to Folsom Plastic Surgery :) Such great customer service!
Frequently Asked Questions