What Are the Benefits of Eyelid Surgery?
Eliminates Fine Lines & Wrinkles
Facial imperfections, such as wrinkles, loose skin, and fine lines due to aging, sun damage, or improper skin care, can cause your eyes to look worn out. Eyelid surgery can address these facial blemishes by tightening the skin around the treated area to create a youthful and rejuvenated appearance.
Corrects Skin Sagging
Excess, droopy skin that has developed along the upper eyelid can interfere with your field of vision while also making you look tired. Eyelid surgery eliminates excess skin along the upper eyelids to correct vision impairment and produce an aesthetically pleasing look.
Reduces Tissue Puffiness
Many men and women who struggle with puffy, sagging eyelids feel self-conscious about their appearance. Eyelid surgery can improve your facial balance by reducing swelling and bags under the eyes while restoring beauty to your eyes to give you a boost in confidence.
Model
We can't wait to hear from you
We are now offering virtual consultations.
Call today 916-984-8585
Folsom Plastic Surgery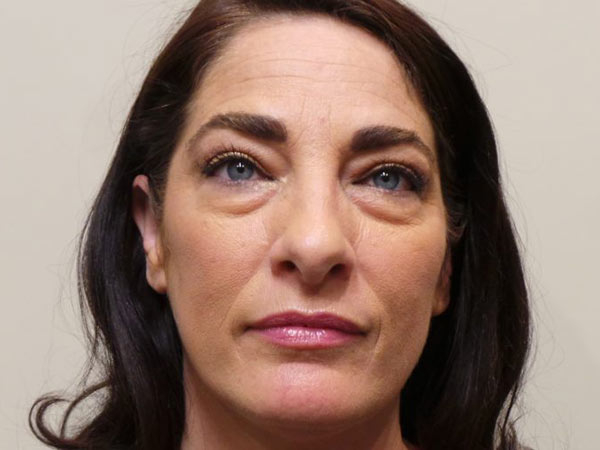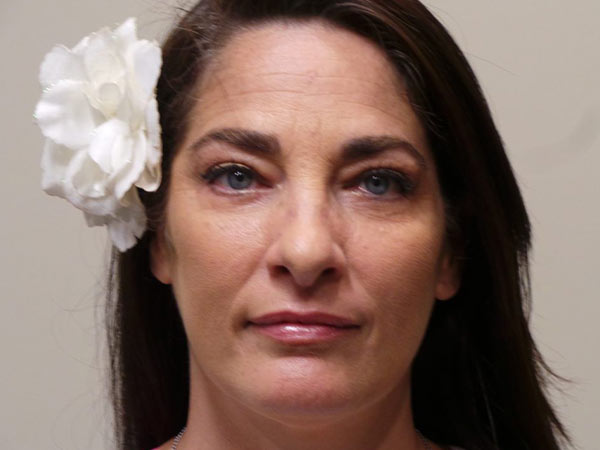 Eyelid Surgery Before & After
*Results of surgery will vary from individual to individual
Photo Gallery
---
So glad I chose Folsom Plastic Surgery. Love the results of my surgery. Everyone there made me feel so comfortable and relaxed. Thank you!
---
For a second time THANK YOU for everything. You ladies are the BEST. Dr. M is the BEST! Thank you for being so kind and helpful.
Read Reviews
What Should I Expect Before and During My Procedure?
Consultation
During your eyelid surgery consultation, Dr. Mabourakh will go over your medical history and examine the condition of your eyelids to determine the best approach for your procedure. He will also listen to your concerns and discuss any potential risks or side effects involved with your surgery before moving forward.
Transconjunctival Blepharoplasty
Transconjunctival blepharoplasty is ideal for patients who are concerned about pockets of fat beneath their lower eyelids but do not require any skin to be removed. During your procedure, an incision is made inside the lower eyelid and the fat is removed.
Upper & Lower Eyelid Surgery
Traditional eyelid surgery can be performed in the upper and/or lower eyelids to eliminate sagging skin and fat that causes the eyelids to appear droopy and tired.
Incisions will be placed on the natural lines surrounding your eyelids, either in the creases of your upper lids or below the lashes in the lower lids. The incisions can extend into the crow's feet or laugh lines at the outer corners of your eyes. Excess skin and fat are then separated from the underlying fatty tissue and muscle. The incisions are closed with surgical sutures.
Model
Recovery
Following your eyelid surgery, swelling and bruising will occur around the eyes but should resolve after a few weeks. Applying a cold compress can minimize swelling around the treated area. When resting, make sure your head is elevated. Strenuous activities should be avoided for at least two weeks. You will be able to return to work one week after your procedure.
Scars
Incisions are usually made within the natural folds of your skin and will result in mild scarring. Any visible scarring can be easily hidden with makeup and will likely fade over time.
Cost
The cost of your eyelid surgery will vary depending on several factors, including anesthesia fees, incision techniques, and the extent of correction needed. Dr. Mabourakh will provide a more accurate estimate during your consultation.
Pain
You may experience moderate discomfort after your eyelid surgery. Dr. Mabourakh can prescribe medication to help minimize any pain.
Frequently Asked Questions
Am I a good candidate for eyelid surgery?

Ideal candidates for eyelid surgery must be in good health and have realistic expectations for what blepharoplasty can achieve.

What results can I expect after my eyelid surgery?

You can expect long-lasting results that will eliminate the appearance of wrinkles and leave your eyes looking well-rested and youthful.

How long does it take to perform eyelid surgery?

Eyelid surgery is performed on an outpatient basis using sedation anesthesia and typically takes between one and two hours to complete depending on the extent of correction needed.

Are there any risks or side effects involved with eyelid surgery?

As with most procedures, there are some risks involved with eyelid surgery. These include:

Blurred vision
Infection
Dryness
Itching and burning
Slight asymmetry
Poor wound healing
Sensitivity to light
---
Consultation
Choose between our in office or virtual consultation. If you're interested in learning more about one of our procedures, feel free to call
916.984.8585
or contact us for additional information.
---