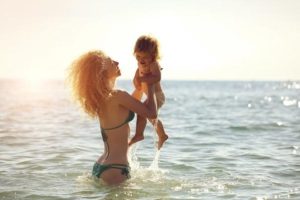 Pregnancy, childbirth and breastfeeding take a toll on women's bodies, and they struggle to snap back with diet and exercise alone. Many women experience permanent changes to their breasts and skin and find it challenging to drop all their baby weight. Mommy makeover is a term for a combination of procedures that strive to restore a woman's body after childbearing. This highly customized surgical approach requires a skilled and experienced plastic surgeon, such as our Dr. Shahriar Mabourakh.
At Folsom Plastic Surgery, Dr. Mabourakh focuses on each patient's goals, investing time and energy in fostering a solid foundation of trust between the doctor and patient. He believes the best patient is a well-informed one who understands their chosen procedure and feels empowered to ask questions and bring up their concerns.
Dr. Mabourakh is double board-certified by the American Board of Plastic Surgery and the American Board of Surgery and is a diplomate of both organizations. Board-certified plastic surgeons must meet stringent standards and undergo additional years of residency training in plastic surgery. They must complete rigorous oral and written exams and commit to continuing their medical education through annual courses.
What Is Mommy Makeover?
Mommy makeover reshapes a woman's appearance to address changes caused by pregnancy and childbirth. Each woman is unique and may have specific concerns with their breasts, abdomen, waist, buttocks or genitalia. Mommy makeover includes procedures that address your aesthetic goals for one or more of these areas. The right combination for your needs depends on your anatomy, overall health and cosmetic concerns.
Typically, mommy makeover includes a form of breast surgery, such as breast augmentation with breast implants or fat transfer, breast lift or breast reduction. Tummy tuck (abdominoplasty) and liposuction are often included in mommy makeovers as the abdominal region stretches to accommodate a growing baby. Women may have outstretched abdominal muscles (diastasis recti) and loose, sagging skin. Mommy makeover may also involve labiaplasty as this area can change drastically during pregnancy and after childbirth.
There are many benefits of mommy makeover, including a one-time, simultaneous procedure that addresses all of your concerns at once. Women who choose mommy makeovers only have to go through a single recovery and meet their aesthetic goals much faster than if they pursued these procedures separately.
Are You A Candidate for Mommy Makeover?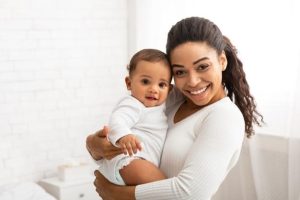 Many women may qualify for mommy makeover. It's crucial that you pursue plastic surgery for yourself to reach your body goals and not to please another person. You must be in good overall health and have realistic expectations for your results. It's best to be near or at your goal weight, and Dr. Mabourakh recommends women wait until they're finished growing their families because another pregnancy can affect mommy makeover results.
Some women wait until their children are old enough to reasonably care for themselves, or they have supportive loved ones who can help with childcare and household tasks while they recover from the procedure.
Planning for Your Mommy Makeover
Mommy makeover starts with a consultation at our Sacramento-area offices with Dr. Mabourakh. He will evaluate your troublesome areas and recommend a surgical approach to meet your cosmetic goals. He works to build a trusting doctor-patient relationship and wants each patient to make an informed decision about their plastic surgery journey. Dr. Mabourakh performs all procedures at an accredited surgical facility where he has hospital privileges.
Make sure you discuss your current medications, health conditions and smoking status during this appointment. Smoking can impact the healing process, and quitting before your plastic surgery will lead to the best results and improve your overall health. Some over-the-counter or prescription medications and herbal supplements may need to be avoided to reduce certain risks, such as increased bleeding.
If mommy makeover is right for you, you will want to prepare your home and your family for recovery. Create a comfortable area with things you may need, including pillows to prop you up in a reclined position, straws, water bottles and charging cords for electronics. Many women freeze nutritious meals so they and their families don't need to worry about what's for dinner during mommy makeover recovery.
Contact Folsom Plastic Surgery
If you're interested in mommy makeover, schedule a consultation with Dr. Mabourakh. Contact Folsom Plastic Surgery in Folsom, California, at (916) 984-8585 or Stockton, California, at (209) 464-5656.