Your Facelift Options
Traditional Facelift
A traditional facelift improves many visible signs of aging on the middle and lower regions of the face. This surgery removes excess skin and fat as well as tightening the muscles. Incisions extend from the hairline at the temples, down, around, and behind the ears where the tissues are tightened to reveal natural-looking youthfulness.
Mid-Facelift
Occasionally, time and gravity cause the cheeks to lose their suspension and fall towards the lower regions of the face. A mid-facelift procedure restores the cheeks to their youthful position with minimal risk of visible scarring using Dr. Mabourakh's advanced surgical techniques.
Neck Lift
Neck lift surgery is combined with a facelift when significant jowls or vertical banding on the neck is present. Neck lift surgery involves removing excess fat and skin from the neck region through a small incision made beneath the chin. When performed in combination, a facelift and neck lift procedure produce balance and harmony between the facial features, creating the best results.
Model
We can't wait to hear from you
We are now offering virtual consultations.
Call today 916-984-8585
Dr. Mabourakh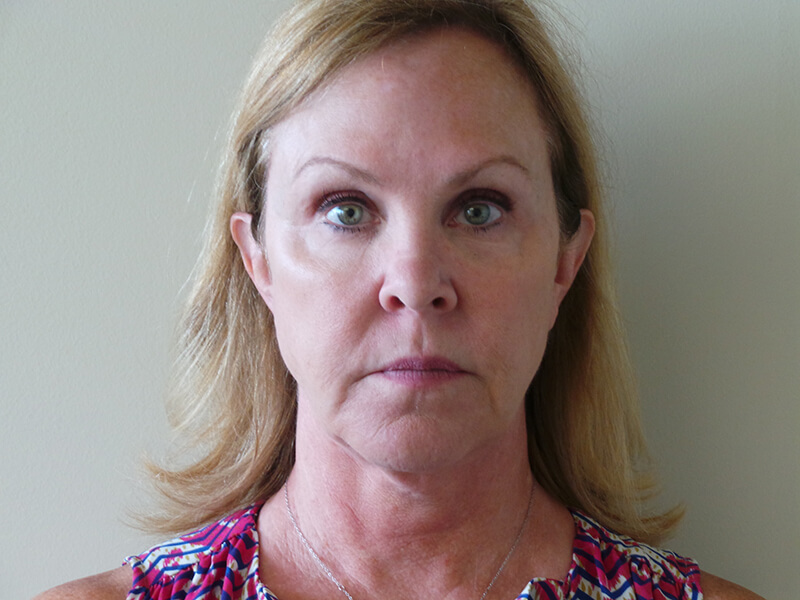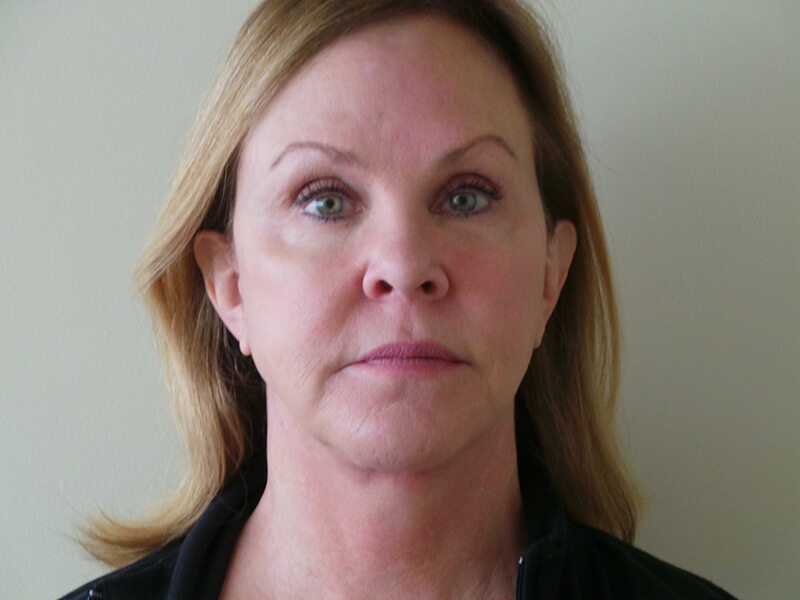 Facelift Patient Before & After
*Results of surgery will vary from individual to individual
Photo Gallery
---
Outstanding and professional care by Dr. Mabourakh and staff! I couldn't be more pleased and praise Dr. Mabourakh for all of his efforts! The staff and Dr. Mabourakh could not have been more attentive to my after care needs, especially nurse Heather, to which I was so grateful. Thank you for everything!
Read Reviews
Smoother Skin
Fine lines, wrinkles, and sagging skin form as a result of aging, genetics, sun damage, and lifestyle choices. Facelift surgery improves the look of these imperfections to provide smoother skin and natural-looking results.
Firmer Neck
Sun damage, genetics, and weight fluctuations can result in significant skin laxity and excess fat in the neck area. Neck lift surgery involves removing excess fat deposits and loose skin to reveal a firmer, more youthful neck contour.
Facial Definition
Just as skin loses elasticity with age, so do the underlying muscles and facial fat. Facelift surgery repositions facial tissues to restore shape and definition.
Enhanced Confidence
Facelift surgery not only makes you look younger and more rejuvenated, but it can increase your confidence and self-image in social and professional settings. Facelift surgery highlights and enhances your natural beauty without changing who you are.
Recovery
Facelift surgery is an outpatient procedure. You must have someone come with you to drive you home and provide assistance for the first day or so of recovery. Patients can expect their faces to be bruised, swollen, numb, tender, and tight. These are temporary and will fade within a few days or weeks. Minor dressings will be placed and are removed in 24 hours. Dr. Mabourakh avoids the use of drains during facelift and neck lift procedures. Patients are encouraged to be up and moving around the same day of surgery, but all strenuous activity should be avoided for at least two weeks. Most patients return to work within 7 to 10 days.
Scars
Traditional facelift incisions start at the hairline on the temples and extend in front of the ear and around to the back of the earlobe. Scarring can be minimized by avoiding direct sun exposure and applying silicone strips or gel. All scars fade with time and can be reduced with simple laser treatments in our office.
Cost
The cost of your facelift surgery will be determined by the methods used as well as whether or not any other cosmetic techniques are combined with the procedure. Additional cost factors include anesthesia, surgeon's, and facility fees. You will receive a cost estimate during your consultation.
Pain
Facelift surgery is performed under local anesthesia with sedation or general anesthesia to ensure that there is no pain during the operation. Once the anesthesia wears off, patients can expect bruising, swelling, and numbness, all of which will improve with time. Pain is minimal and well-controlled with medication. Most bruising and swelling subsides within two or three weeks. Residual swelling may remain for a few months.
Frequently Asked Questions
What is the ideal age for a facelift?

Most patients who undergo facelift surgery are age 40 and above. That said, age does not play a significant role in determining your candidacy for facelift surgery. The quality of your skin and your bone structure are what matters, regardless of your age.

How long will my results last?

Most patients experience a noticeable reduction in fine lines and wrinkles for up to 10 years. While facelift surgery improves the appearance of facial aging, it does not stop the aging process; therefore, additional concerns will eventually resurface.

Am I a candidate for facelift surgery?

All men and women eventually experience some degree of facial skin laxity. Ideal candidates for facelift surgery include men and women whose facial and neck skin has begun to sag but still retains elasticity. Prospective patients should be in good overall health, be non-smokers, and have realistic expectations of their results.

What are the long-term risks and complications?

Complications after facelift surgery are rare and typically minor. Unfortunately, all surgeries come with inherent risk. These risks include:

Adverse reactions to anesthesia
Bleeding
Infection
Hematoma
Nerve damage
Changes in skin sensation
Poor wound healing

You can reduce your risk of these complications by following all of Dr. Mabourakh's pre- and post-operative instructions. This includes eating a healthy diet, limiting alcohol consumption, and avoiding the use of certain vitamins and medicines. Patients can also reduce the chance of complications by not smoking for at least three weeks before and two weeks after the surgery, as tobacco use significantly increases the chances of complications and poor wound healing.

Can other procedures be combined with facelift surgery?

Facelift surgery addresses aging and skin laxity on the middle and lower regions of the face. Patients commonly combine their facelift with a forehead (brow) lift or eyelid surgery to address aging on the upper part of the face. By combining procedures, Dr. Mabourakh can maintain balance and harmony between the upper and lower regions of the face.

Why should I choose Dr. Mabourakh for my facelift?

Dr. Mabourakh takes the time to listen to every patient's desires, concerns, fears, and medical history. He evaluates every part of your face, skin, underlying muscles, and bone structure to ensure that the proper techniques are used. Dr. Mabourakh has certifications with the American Board of Plastic Surgery, the American Board of Surgery, and is a member of the American Society of Plastic Surgeons and the American Society for Aesthetic Plastic Surgery.
---
Consultation
Choose between our in office or virtual consultation. If you're interested in learning more about one of our procedures, feel free to call
916.984.8585
or contact us for additional information.
---