4 Minute Read:
Dreaming about going to the beach but self-conscious about your enlarged male breasts? Reduce your breasts with cosmetic surgery. Not only does male breast reduction surgery flatten your chest but it improves your chest contours. The procedure should also boost your confidence as you display your beach body. Double board-certified plastic surgeon Dr. Shahriar Mabourakh discusses how male breast reduction for gynecomastia can make your body beach-ready by summer.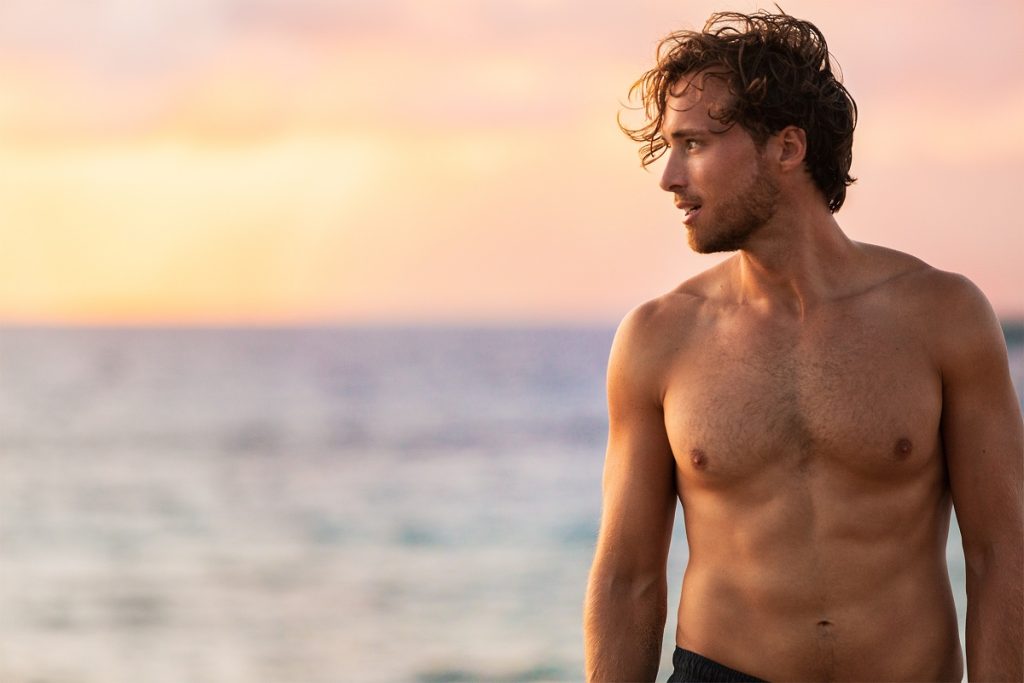 Gynecomastia
Colloquially known as "man boobs," gynecomastia may result from:
Genetic factors
Hormonal changes
Obesity
Certain medications or medical conditions
No matter the cause, gynecomastia is characterized by excess fat in the breasts and/or too much glandular tissue. It's a common condition, affecting up to 50% of men to some degree.
Male Breast Reduction Surgery
For men whose gynecomastia consists primarily of excessive fatty tissue, liposuction is utilized to eradicate the fat. Dr. Mabourakh performs traditional liposuction as well as ultrasonic liposuction, which uses ultrasound energy to liquify fat cells so they can more easily be suctioned out. This approach allows for more precise removal of fat and better preserves the surrounding tissue. In some cases, dense fat can become difficult to remove. During these cases Dr. Mabourakh will surgically open the area with a small incision and extract this fat so that the skin can drape over the new contours and maintain your new masculine shape.
Recovery  
Plan to take at least two weeks off work to recover. While healing, you'll have bandages on your chest and wear a support garment. You may have tubes placed beneath the skin temporarily for blood and fluid drainage. Dr. Mabourakh will prescribe pain medication for the first several days post-surgery. You may also experience some post-surgical swelling.
Results
Even while recuperating, you will notice the difference in your breasts. Incisions are placed within the chest's natural contours as much as possible, but some may be visible. These scars will fade over time.
The final results appear after three to six months. Have the procedure done in the winter or early spring, and by summer you can show off your improved chest by the shore or swimming pool. You'll also look better when wearing tight-fitting shirts.
Contact Us
If you're unhappy with your enlarged breasts and want more information about male breast reduction, contact Folsom Plastic Surgery to schedule a comprehensive consultation with our plastic surgeon Dr. Shahriar Mabourakh. Contact our Stockton, California, office at (209) 464-5656 or our Folsom, California, office at (916) 984-8585. He will answer all of your questions so you can make an informed decision about the surgery.